by Marcel Nanning
|
Last Updated:
January 31, 2022
A sales pitch, what do you need it for? A good product is half the battle, but you also have to be able to sell the product well. Sometimes the product is already finished and you actually want to sell it, but sometimes you still need an investment and you can only sell the idea. You need a very tight sales pitch for these situations and countless others. Only a good story needs to open doors that seemed closed at first. Yet performing a beautiful story with which you achieve your goal is not so easy. In this article, you will read about a good pitch and what you should do to make your story as effective as possible. First, we look at what a sales pitch is exactly and then at how you set up one with or without a presentation.
What exactly is a sales pitch?
A product or idea of ​​a product is nothing without the creator or seller of the product or idea being able to sell it. A sales pitch is a story with which you sell your product or idea to others. Usually, these are very short and tight stories with which you convince the other of the value of your product. However, it can also be a longer presentation with slides or a video, for example.
On the other side is the average birthday party where you can sell your idea to your rich uncle. In any case, every pitch has in common that something is trying to be sold. People naturally prefer not to spend their money, so you will have to have a good and tight story. Soon you will receive the best tips with which you will always score.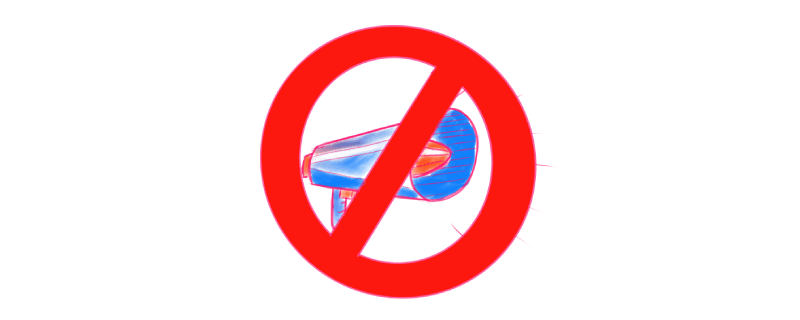 Tips for a good sales pitch
Below you will find all kinds of tips for drafting a sales pitch that always works. First, we will look at a story that you can hang out anywhere and anytime. In other words, in the elevator and in the supermarket, you are prepared to tell the sales story of your life. Then we look at more formal and prepared stories where you can use a presentation.
1. Short but sweet
First of all, keep in mind that people don't like sales pitches very much. Nobody likes to listen to long stories, so you need to strike fast with your story. That's why the idea of ​​telling your story in an elevator is so fitting. In an elevator you only have a minute or less to tell your story, so you need to quickly tell what the product is and why the listener should buy the product. If you have a good product, this is always possible, but even with a lesser product, it should work.
Make sure you immediately tell what your product or idea is and why the person listening would do well to invest in your product, service, or idea. So be specific to the listener. An example of a concrete sales pitch:
"I am from XYZ and with our unique tool we ensure a 35% increase in traffic on websites of business service providers, guaranteed."
This way, the person who listens immediately knows what to do with you.
2. Only talk about the important things
The most common mistake is to talk about trivial matters. That is why it is so important to know in advance what exactly you have to say. A good sales pitch is aimed at the listener and not at a general audience. So if you have a 65-year-old man from Groningen sitting in front of you, your pitch should be aimed at that. Keep in mind that you have to convince this person and not the people who don't listen or fall outside your target group.
3. Always be prepared
Some people have a natural talent for pitching. They don't have to prepare, because if you throw in a coin, it always runs. This does not always work and talented pitchers can also sharpen their story. Always be prepared, and always have your pitch ready. You may just meet someone who will make you successful.
Think of a dinner, a ride on the train, or an evening at the theater. You should always know exactly what your product or idea is and why the person opposite you should invest in it. If this person may not exactly fit into your target group, it is still important to be able to make a pitch; you never know who your interlocutor knows!
4. Consciously use non-verbal communication
You want to get your substantive story across the stage in the best possible way. An important tool for this is your body language (non-verbal communication). Are you aware of;
the intonation and volume of your voice: varied and powerful where necessary
the posture of your body: active, disarming and open hands: highlight points from the story with the hands. Holds palms up; which gives a disarming look.
5. Play into the 'hunter and gatherer' in us
Humans have collecting and hunting instincts. Marketers and sellers have been responding to this for years by emphasizing scarcity or indicating urgency. 'If you decide now, you can still use a 30% discount. After that, the prices will go up again." Or; "There are still 2 products available from this special series".
6. Always close with a call to action
Wherever you get the chance to pitch; always include a call-to-action in your sales pitch. A good sales pitch leads to action. These can be various actions such as:
visiting a landing page
scheduling a follow-up meeting (with date and time!)
actually purchasing a product
following a demo
This ensures that you convert the energy of the pitch into results. Marketing and sales are mainly about removing barriers. You can also help your conversation partner take the next step.
A prepared sales story with a presentation
It is, of course, possible that you already know that in two weeks you have to do your sales pitch at a large company. You now have plenty of time to prepare, but that also creates high expectations among your discussion partner(s).
The text itself does not have to be very different from an informal story. You now only have a little more time, so you can introduce your story a little better. You have to prepare yourself well for a number of difficult questions. Answering those questions correctly will make or break your sales pitch. You also have to spend a lot of time on your slides, but more about that is below.
Making a successful presentation
Everyone at school has made a presentation with slides these days, but not everyone knows how to do it right yet. There are some simple tricks. It starts with the most important thing: listening to the stakeholder. If you have the opportunity to speak to the customer or prospect before presenting, use the carefully obtained information in your story. You can use the basis of your presentation but fine-tune it to the input from the conversation.
Design the sales pitch presentation
First of all, make sure that the background is nicely laid out, but not disturbing. A white screen is dull and glaring to the eyes, but the background shouldn't distract from the story either. You should not use a lot of text. The text is to support you and your story, but not to get the audience to actually read it. You like to pay attention to your story, reading the slides will distract them.
You have to make good use of the possibilities that a presentation offers. You can use photos and videos to enhance your story. If you're using video, test the playback thoroughly. This too often goes wrong during presentations.
Use professionals to create your presentation
If you actually have a very large and important presentation, on which a lot of money depends, then you can consider enlisting the help of a professional. There are people who are really really good at making slides. A good presentation can really improve your story and therefore it can be well worth the investment.
Find someone who knows exactly how to do this, because otherwise, it is of course a waste of your money. You also have to make sure that he or she knows exactly what you have to sell and to whom. If none of this is clear, then the help is of no use to you at all and it will only diminish the power of your sales pitch.
A sales pitch gets better with practice
With these tips you should be able to make a good story anyway. Keep it short and to the point and know who you are dealing with. However, there is only one way to really get the perfect pitch. That, of course, is practice, practice, and practice.
The more you tell the story, the better you get at it. If you can tell a strong story, the people who listen to you will trust you more quickly and also want to buy your products and ideas. Of course, practice takes time, but it will pay for itself. It is also useful to look at other people a lot. Take a look on youtube for people like Marcus Sharidan, a strong salesperson who sees marketing and sales as one.
Use tools to help you with your sales pitch
Whether it is a spontaneous pitch or a prepared pitch moment; you can amplify your story by using the right tools.
Note-taking tool
Capture your pitch in a note-taking tool like OneNote so you can always access it through all your devices. This also gives you the opportunity to keep tweaking and improving the pitch based on the feedback you receive on the sales pitch.
Visual presentation tools
PowerPoint or other presentation tools help you shape your story. You can also use tools like Canva to add strong visuals to your story. These are tools you can easily access and use immediately.
Social Media and CRM
The more you know about your target group, the better you can respond to their needs. Social media like LinkedIn offer a lot of information about the areas of interest of your target group. By making a deep dive into the areas of interest of your target group, you strengthen your sales pitch. In addition, it is wise to capture and use contact information. This is where sales tools like CRM come in. Some examples of CRM software:
E-mail marketing software
Don't forget to deploy the most powerful tool of our time: email marketing. Use emails to your target audience to learn which arguments resonate and which don't. You can then use that to improve your pitch. You can even email your sales pitch to a group of prospects and see if it even does its job by email!