by Marcel Nanning
|
Last Updated:
January 4, 2022
Check our top 3 CRM solutions for this month 🏅
Or use our tool to compare CRM systems based on your needs 👇
Compare CRM systems and let your organization manage customer data better. Answer a few questions and find the best CRM software for your specific situation. The starting point for the package selection is whether the CRM software is used for SME or Enterprise companies. We help you compare customer relationship management software (CRM) based on several essential functions and features. Also read our reviews of commonly used CRM systems or learn more about CRM via our CRM insights.
Which CRM systems can you include in your comparison?
We have not yet included all systems in our comparator, but that does not mean that they are not interesting to include in your consideration. On the contrary; In most cases you can easily include these CRM systems when considering new CRM software.
SalesForce
Microsoft Dynamics CRM
Pipedrive CRM
ActiveCampaign CRM
HubSpot CRM
These CRM systems all have their pros and cons for your specific organization and goals. There are no packages superior by definition. The choice for the right CRM solution is therefore not an easy one. In addition, it remains to be seen in practice whether the scenarios devised in advance will be realized with the new CRM software.
Is the software adaptation ultimately as expected? Does the organization grow with the tooling (and vice versa) as predicted? And; can the marketing department really take the next step with the new tooling? This will have to become apparent afterward and cannot even be covered by an extensive selection process. However, with good preparation and a thorough CRM software comparison you can increase the chance of success.
No CRM system is necessarily superior. The right CRM solution depends on a careful assessment of the pros and cons and what they mean for your organization and goals. Prepare scenarios in advance for a smart selection and see how the CRM software goes through them.
A quick note…

When we talk about CRM, it is about Customer Relationship Management. However, in the world of sales, marketing and ICT, this often refers to the supporting software. Then we speak of CRM and we mean CRM systems. Other indications are also about CRM software, CRM packages or CRM tools in this context. Terms that you regularly encounter in the world of CRM are: Online CRM, eCRM or Social CRM. All variants of software that supports the process of Customer Relationship Management.
CRM software for medium, large and enterprise companies?
Are you looking for a CRM package for a large organization such as a large company or an enterprise organization? Then the solutions such as those in the CRM systems comparator are not always suitable. In that case, organizations also opt for larger systems that are designed for large numbers of users, processing a lot of data and offering a lot of functionality. Examples of systems for medium, large, and enterprise organizations:
HubSpot CRM
SuperOffice
Perfectview
SalesForce
SAP CRM
Microsoft Dynamics CRM (Dynamics 365 CRM)
SalesForce, SAP CRM and Microsoft Dynamics CRM have a large market share when it comes to providing CRM solutions to larger organizations. The market share of HubSpot CRM is growing fast.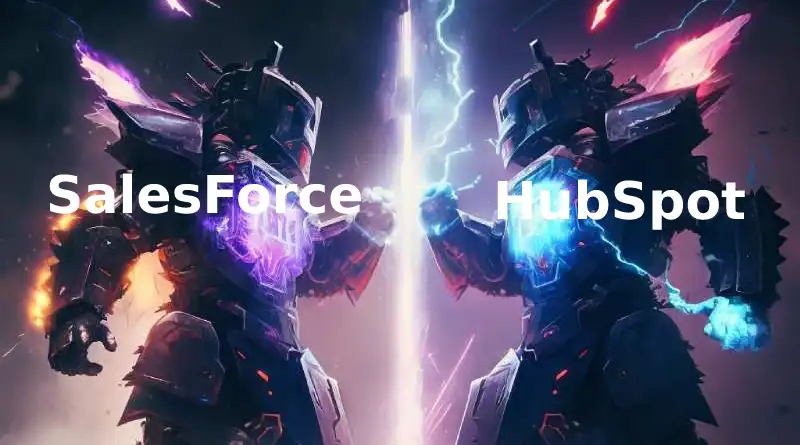 Which CRM system should you choose?
Which CRM software best suits your marketing and sales challenges? Here you have a number of options to classify and weigh CRM software so that you arrive at a system choice that helps the organization further:
Saas vs On-premise
Do you opt for a CRM solution that is completely in the cloud or for a solution on a server of the organization? Intermediate variants can also be devised for this. For example, a private cloud environment is often used so that users log in online to the CRM system, but that the system is on a dedicated server for the organization in question. Carefully review all the pros and cons before you make a choice for online CRM or on-premise CRM because this can have far-reaching consequences.
Advanced or simple
Whether you need a relatively simple package or a more extensive CRM package depends on different characterizations of the challenge and the organization. Some examples:
– Is the company growing significantly in the future? Then a scalable solution is a must.
What is the size of the database of companies/contacts?
How many leads/opportunities are generated and need to be processed by the CRM system?
How many users use which domains (sales, marketing, service, management, admin)?
Is the CRM software used for making quotations, managing projects and creating invoices?
How much weight is there on the marketing functionalities such as making lists, analyzes and sending mailings?
Compare CRM software based on the right factors (and take the test seriously!)
After the process of comparing CRM systems comes the testing phase. Determine in advance an evaluation moment for after this test phase. At that point, ask yourself at least the following questions:
1. Does the software meet expectations?
Look at all aspects that are important; functionalities, design of work processes and user-friendliness. Do not forget to include the more complex matters such as the integration of your CRM system with other software. Or, for example, the accessibility and response speed of the service desk.
2. Is the organization growing thanks to the CRM software and can the software handle this growth?
This quickly becomes apparent as the number of sales opportunities increases, the database grows and as multiple and different users begin to place demands on the software.
3. Does CRM help marketing take the next step?
To what extent does the tooling contribute to the next phase in sales and marketing? You have started comparing CRM systems based on a certain pattern of expectations. A pain or wish, a hypothesis that certain things would go better, faster or smarter. So check this too, because that's what you're making the investment for.
4. Have there been any issues that have come to light that we should consider when comparing CRM systems?
When you test the software, you will also discover things that were not on your mind in the first place. Think of certain functionality or limitations of the system. It may also have to do with the degree of flexibility or the integration possibilities with other systems.
With good preparation and a careful process around the CRM software comparison, you increase the chance that these questions will be answered positively.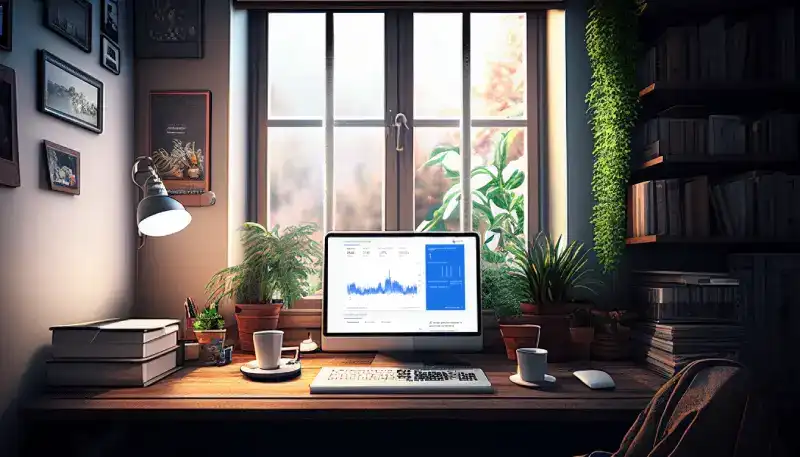 The advantage of a CRM selection process for your organization
You can try many software packages for a few months and if it turns out not to be the right choice, just choose another package. With systems such as CRM software, but also, for example, an ERP solution, this is less easy to do. These systems intervene in an important part of the organization and determine the way of working.
A well-chosen CRM system pays for itself
If a CRM system is properly implemented in a commercial team, people will be trained in it, work intensively with it and perhaps adapt their processes accordingly. You would rather not make such an adjustment to the daily way of working every day! That is why the careful choice for a CRM package and making a good comparison pays off later on.
By approaching this thoroughly, you will benefit the most from the final solution. You can also justify the choice to the rest of the organization. So make sure you compare a CRM system carefully.
Tools will be added to the above comparator in the near future. Do you need information about specific CRM systems? Let us know via our contact page and we'll see if we can provide more information about it.